Energy Future Invest II AS is a venture capital fund specializing in growth companies within Renewable Energy, Clean Technology and Telecom in the Nordic region.


Contango Ventures II AS, former Incitia Ventures II AS, is an independent Nordic VC fund. The fund invests in technology companies in the start-up and expansion phase in the Nordic region and holds an investment capital of approximately NOK 100 million.

The capital comes from well-known Norwegian financial institutions and family offices.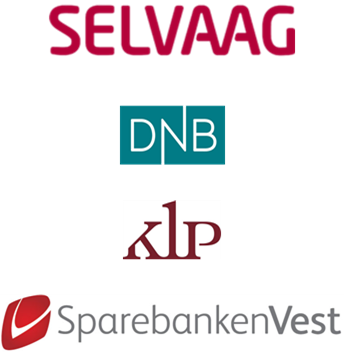 Fossekallen Invest AS
Tomte Forvaltning AS
Pumpøs AS
June, 2017 : Banzai 4G AS was sold to Phonect AS
Mai, 2017: Metalkraft AS was sold
Jan, 2016: Banzai 4G AS completes NOK 3,5 million funding round.
Sep, 2015: NextGenTel acquires all shares in Kvantel AS and Kvantel Voice AS. Read more
Aug, 2015: Phonect acquires slightly above 40,000 Tele2 fixed line customers from TeliaSonera.
May, 2015: Norwegian Crystals completes NOK 65 million funding round. Read More
Mar, 2015: Banzai 4G AS completes NOK 2,55 million funding round.
Jan, 2015: Campadre completes SEK 7 million funding round.